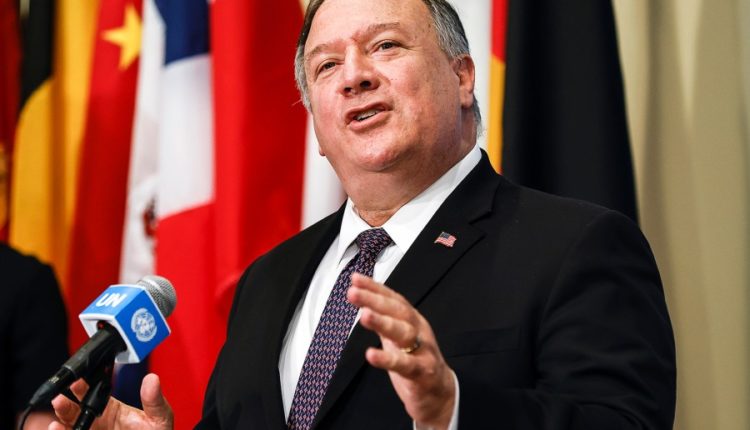 Pompeo visits Mideast as part of Trump's Arab-Israel push
Secretary of State Mike Pompeo has visited some countries in the Middle East as part of the Trump's administration push on Arab-Israel peace relations.
Pompeo departed on Sunday August 23, 2020, for Israel, Gulf Arab states and Sudan, as the first of the two senior US officials to travel to the region this week.
Diplomats said President Donald Trump's senior adviser and son-in-law Jared Kushner would follow Pompeo to many of the same destinations later in the week.
Pompeo and Kushner were pushing for capitalising on momentum from the historic agreement between Israel and the United Arab Emirates to establish diplomatic relations.
Other countries scheduled for visitation include Bahrain and the United Arab Emirates.
"The US commitment to peace, security, and stability in Israel, Sudan, and among gulf countries has never been stronger than under President Trump's leadership," the State Department said in a statement announcing Pompeo's trip.
Kushner together with his team will, late this week, visit Israel, Bahrain, Oman, Saudi Arabia and Morocco on their trip.
The State Department said Pompeo will meet with Prime Minister Benjamin Netanyahu in Israel "to discuss regional security issues related to Iran's malicious influence, establishing and deepening Israel's relationships in the region, as well as cooperation in protecting the US and Israeli economies from malign investors.
A report said "malign investors" according to the State Department is a reference to China, which is seeking to gain a commercial foothold in Israel.
Israel and the United Arab Emirates announced on 13 August they would establish full diplomatic relations, in a US-brokered deal that required Israel to halt its contentious plan to annex occupied West Bank land sought by the Palestinians.
The diplomatic relations are parts of the key foreign policies for Trump's victory as he seeks re-election in November, this year.