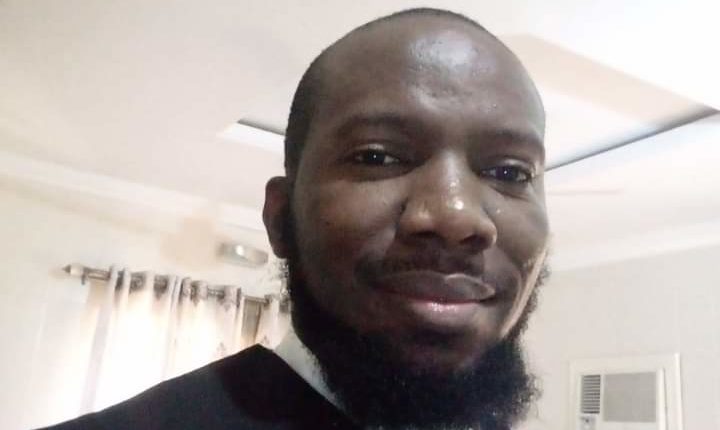 Nigerian rights activist condemns detention of blogger, demands justice
A Nigerian human rights activist and legal practitioner, Inibehe Effiong, has condemned the continued detention of an Akwa Ibom-based blogger, Mr. Ime Silas.
While disclosing this on Friday September 4, 2020, Effiong stated that Silas has been in police custody in Akwa Ibom State since 17th August, 2020 over his publication(s) on the recent PDP local government primaries that featured the Governor's wife, Mrs. Martha Udom Emmanuel, and a former Attorney General, Mr. Ekpenyong Ntekim.
He complained bitterly that rather than "sue the blogger for defamation, if they believe that he actually defamed them, the wife of the governor and Mr. Ntekim who believe that they are above reproach, resorted to using the police to persecute him. Ime Silas has not been arraigned before a competent court."
"Instead, they went to a Magistrate Court and filed a dubious charge of cyber stalking, despite knowing that only the Federal High Court has jurisdiction over a charge brought under the Cybercrimes Act. The Magistrate declined jurisdiction and remanded him in police custody.
"It is shameful that in Akwa Ibom, justice and due process are scare commodities under the leadership of Governor Udom Emmanuel (the Chairman of the PDP Governors Forum) and his Attorney General, Mr. Uwemedimo Nwoko. Ime Silas is a citizen and should not be treated like a slave," Effiong said.
He stated further that under the PDP-led government of Governor Udom Emmanuel, about a dozen citizens have been arrested on frivolous charges for expressing themselves online.
He said,"The same people who are quick to abuse Buhari and the APC for anti-democratic actions have turned Akwa Ibom into a slave camp."
While reiterating freedom of expression for every Nigerian citizen and resident in Akwa Ibom State, Effiong decried the continued abuse of the judicial process in the State.
"The Judiciary should not yield to the oppressive antics of politicians. If a court has no jurisdiction to try a charge, it should not remand.
"I am amazed, but not surprised, by the silence of the media community in Akwa Ibom State on the agony of Mr. Ime Silas," he said.
"We cannot continue to behave like a banana republic and expect development. The governor's wife and the former Attorney General should end this charade.
"I hope the governor is aware that power is transient.
"They should stop this trend of arresting people on dubious charges of defamation and cyberstalking.
"It is shameful that the police has allowed itself to be used as a vicious tool for persecution," he concluded.