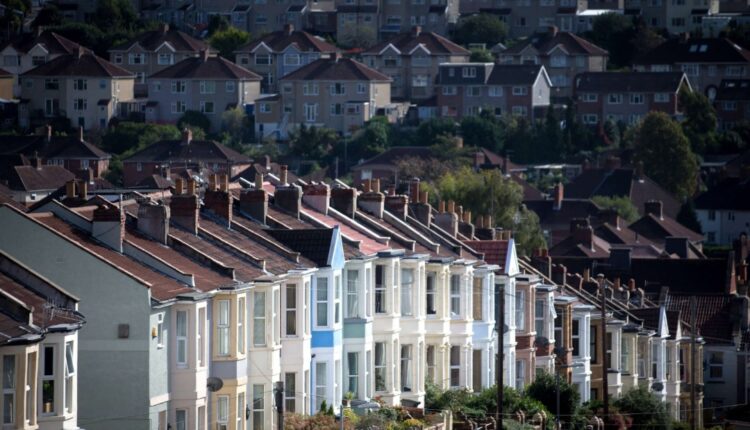 UK house prices hit a record high since 2016
The Halifax House Price Index, UK's longest running house price index series, managed by IHS Markit, has found that the U.K. house prices rose by 5.2% in August, compared to the same month last year.
Marking the first time the country would experience the strongest annual growth in house prices since 2016, the house prices surpassed £245,000 as the average price hit £245,747 ($324,241).
The higher record prices which are an equivalent of 1.6% increase from July through August, shoot up fairly considerably above the forecasted 1.5% growth.
According to Halifax managing director, Russell Galley, since the coronavirus restrictions were eased in the country, property market has witnessed surge in demand and that has in turned caused the house prices to skyrocket.
Speaking about the record, Galley said, the rise in the house prices had been "fueled by the release of pent-up demand, a strong desire by some buyers to move to larger properties, and of course the temporary reduction in the stamp duty."
Meanwhile, Rishi Sunak, U.K. Finance Minister, in an attempt to boost property market announced in July that stamp duty, a property tax, on properties valued at £ 500,000 would be suspended.
Galley, however said that it is very unlikely that the surge in the house prices would continue for long because the surge is occasioned only by short-term factors.
"The rise in house prices contrasts with the negative impact of the pandemic on household incomes and with most economic commentators believing that unemployment will continue to rise, we expect greater downward pressure on medium-term housing prices," said Galley.
Similarly, CEO of Garrington Property Finders , Jonathan Hopper, speaking about the price boom, said,
Two months of soaring prices, in what Halifax itself has described as a 'mini-boom', have propelled the housing market into a golden summer.
Speaking further, he stated how the data looks encouraging on the surface as the number of houses put up for sale increases and mortgage approvals rebound.
According to the Bank of England last week, the number of mortgage approvals dropped to 66,300 in July from 39,900.
That was 10% lower than February's 73,700 home loans approved before the pandemic struck.
Hopper added that Rural and coastal homes have been a constant choice with people as they grow much more concerned about their homes given the 'work-from-home scenario' occasioned by the pandemic.
According to him, the current boom in the real estate market would not hold for long because it could not challenge economy reality for long.
Speaking about how factors such as change in season and resumption of stamp duty could force a U-turn in the property market economic scenario, Hopper said, "This disconnect will be severely tested if the fall brings greater fragility to the economy and again in March when the stamp duty holiday ends,"