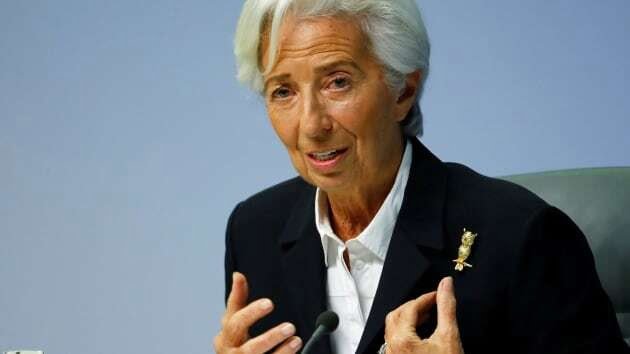 European Central Bank declines change of interest rates, coronavirus stimulus program
The European Central Bank has announced that it would not change its interest rate and coronavirus stimulus program despite the pressure that confronts policymakers as euro gets stronger against the dollar.
Making the announcement on Thursday September 10, 2020, ECB said that refinancing operations would remain at 0.00%, marginal lending facility at 0.25% and deposit facility at -0.50%.
ECB further stated that its Pandemic Emergency Purchase Program would remain at 1.35 trillion euros which is $1.6 equivalent.
The bank stated in a statement that keeping purchases at their current rates has been helping to cushion the financial impact of the pandemic.
"These purchases contribute to easing the overall monetary policy stance, thereby helping to offset the downward impact of the pandemic on the projected path of inflation," the bank said.
Meanwhile, since the start of June euro has risen against the dollar trading at $1.1846. This has however heavily impacted exporters in the euro zone and in turns tightened financial conditions for the economy as a whole.
With ECB faced with the task of revamping the economy, the recent low inflation in August which was the lowest since 2001 has confronted the bank with a question of what more could be done to strengthen the economy.
Despite the demanding economic reality, the ECB did not take any action at the moment. This would keep investors to keep their ears to the ground for any game-changer policy that could evolve in the upcoming press conference to be held by Christine Lagarde, the head of the bank.
Meanwhile, ECB made a prediction in June that at the end of 2020 the annual inflation rate would stand at 0.3%. In its estimation, the bank disclosed that in 2021 the inflation would pick up by 0.8% and by 2022 it would rise to 1.3%.
ECB further predicted a 8.7% contradiction in domestic product in the year 2020, to be followed by a 5.2% rebound in 2021 and 3.3% in 2022.