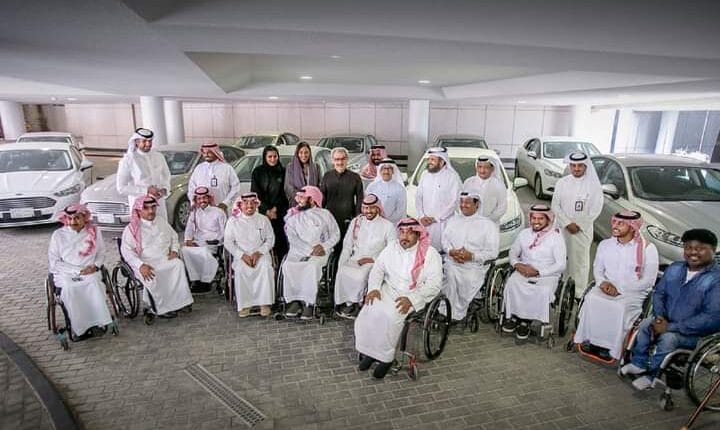 Alwaleed Philanthropies delivers cars to empower physically-challenged people in Saudi
His Royal Highness Prince Alwaleed Bin Talal AlSaud, Chairman of Alwaleed Philanthropies, has delivered the second installment of equipped vehicles to people with physical disabilities.
The initiative was in partnership with the Physically Disabled Adults Association (Harakia), Careem, and Aljazirah Vehicles Agencies.
According Alwaleed Bin Talal AlSaud, the Foundation will provide 200 equipped cars over the course of 7 years for the disability beneficiaries of women and men after being trained by the relevant authorities.
This initiative is aimed at helping the youth, both males and females, with physical disabilities to become more mobile and independent.
"The initiative will greatly enhance their quality of life, in addition to their gaining a greater ability to participate in society, and to having equal opportunities for employment.
"These are necessary for the development of the economy, and the enrichment of the workforce," he said.
"The most recent royal decree, which allowed women to drive, will also serve this initiative," he added.
In line with Prince Alwaleed's belief in Saudi Arabia's Vision 2030, this initiative has emerged to empower women and youth through securing jobs that will have a great impact in insuring additional income.
For over 39 years, Alwaleed Philanthropies has supported and spent more than 4 billion dollars on social welfare, and initiated more than 1000 projects in over 189 countries, managed by 10 Saudi female members, reaching more than 976 million beneficiaries around the world, regardless of gender, race, or religion.
Alwaleed Philanthropies collaborates with a range of philanthropic, governmental, and educational organizations to combat poverty, empower women and youth, develop communities, provide disaster relief and create cultural understanding through education.
It seeks to build bridges for a more compassionate, tolerant, and accepting world.