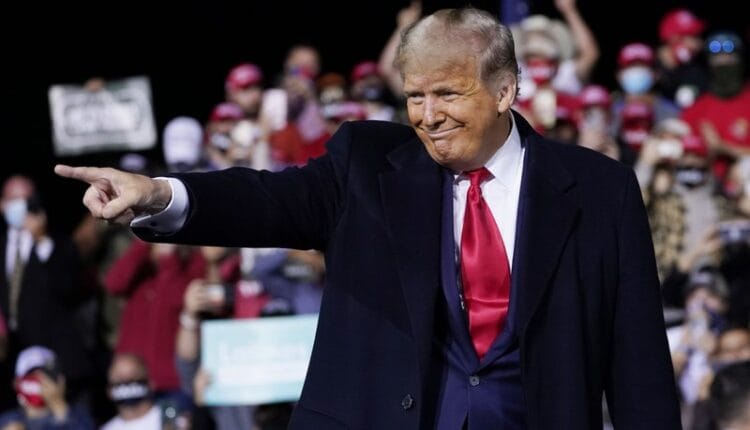 President Trump considers Florida justice for supreme court seat
President Donald Trump is reportedly considering the name of a Florida justice for the supreme court seat following the news on Friday that Ruth Bader Ginsburg died.
The most popular figure reported on Trump's short list is Federal Appeals Court Judge Barbara Lagoa of Florida, who rocketed to the top of the legal profession in the past year.
She is a Columbia Law School grad and first generation Cuban-American, being a top contender along with Federal Appeals Court Judge Amy Coney Barrett out of Chicago.
It has been a dizzying climb for Lagoa, 52, who only last year was appointed by Trump to her current position on the U.S. Court of Appeals for the 11th Circuit, which oversees Florida, Alabama and Georgia.
Barely few months before that appointment, Lagoa was tapped by a key Trump ally, Goveenor Ron DeSantis, to sit on the Florida Supreme Court, where she became first Cuban American woman to sit on the high court.
Even though Lagoa has less than a year on the federal bench, she has other qualities that might make her an attractive pick for Trump, said Carl Tobias, a constitutional law professor at the University of Richmond.
"She's had a fast ascent. Two key factors are that she's Cuban American, and that's an important voting bloc in Florida, and Trump doesn't win the White House without Florida," Tobias said.
She is also a member of the Federalist Society, a group of conservatives and libertarians that push for a strict reading of the U.S. Constitution that adheres to the original text of the document.
All of the judges Trump is considering for the Supreme Court abide by this approach.
Lagoa has been well served by Republicans, including her appointment to Florida's Third District Court of Appeal in 2006 by another Republican governor — Jeb Bush.
Before now, Lagoa worked at the U.S. Attorney's Office after serving as a private lawyer on the legal team seeking to prevent the return to Cuba of Elián González, the Cuban boy who was at the center of a controversial international custody dispute in 2000.
She is married to Paul Huck Jr., an attorney and the son of Miami federal judge Paul Huck Sr. She and her husband have three daughters.
Her parents fled Cuba over five decades ago when Fidel Castro's Communist dictatorship took over.
2019 news conference saw Miami announcing her appointment to the Supreme Court, as she told the crowd that her father had to give up his "dream of becoming a lawyer" because of Castro.
Lagoa grew up in Hialeah, graduated from Florida International University and got her law degree at Columbia University, where she served as an associate editor of the Columbia Law Review.
With less than a year at the federal level, Lagoa may be able to dodge a contentious confirmation hearing.