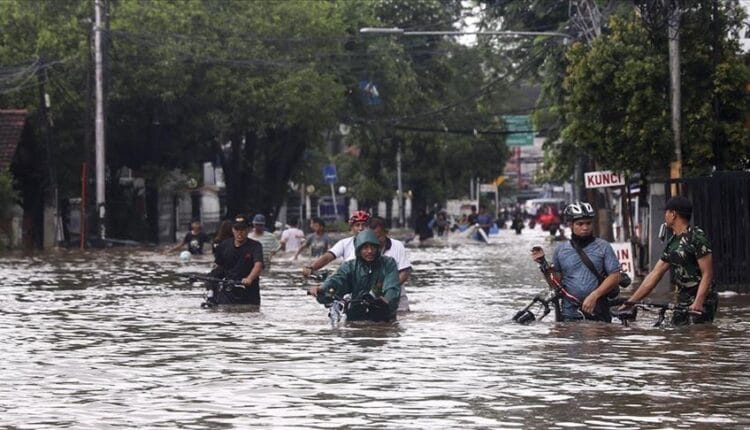 Floods crush 49 neighborhoods in Indonesia
Indonesia's Disaster management authorities have revealed that not less than 49 neighborhoods in the country's capital had been flooded.
The National Disaster Management Agency on Tuesday September 22, 2020, said "A number of areas were flooded with water 10 to 100 centimeters deep (3.9 to 39.3 inches) after heavy rainfall that began Monday night."
"In east Jakarta, at leasts 23 neighborhoods were flooded as of Tuesday morning, while 14 areas were affected in the west of the city, 10 in the south, and one each in its central and northern regions," it added
Raditya Jati, spokesman of the agency, said at least 15 people had fled their flooded homes on Monday night.
"Authorities have prepared evacuation posts in four points in North Kembangan and Rawajati," said Jati in a written statement.
Meanwhile, the country's weather forecasting body predicted light rain in Jakarta and its surrounding areas