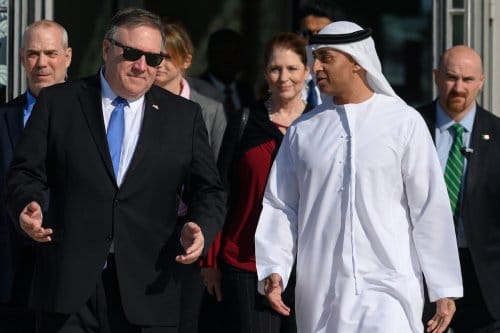 Israel postponed West Bank annexation for normalisation deal — UAE envoy
The United Arab Emirates' Ambassador to the US, Yousef Al-Otaiba has claimed that his country has stipulated that Israel postpones its plans to annex large areas of the occupied West Bank before it signed the normalisation agreement with the occupation state.
Al-Otaiba explained that Abu Dhabi also stipulated that the postponement period shall not be revealed.
"I am convinced that the annexation is not on the table for a long time, and this is the agreement that we reached with Israel, and we made it clear to the United States that we want to conceal the time period that we agreed upon," he added.
Al-Otaiba stated that the Israelis will see the benefits of the agreements in the near future, but the annexation will not be part of them.
"After about a week of the agreement, we saw that 80 per cent of the Israelis support it, even though it comes at the expense of the annexation plan," he added.
Al-Otaiba who also criticised the Palestinian response to normalization, said, "It is ironic that the Palestinians feel betrayed, after the signing, when in reality, they should be happy because this is what prevented the annexation."