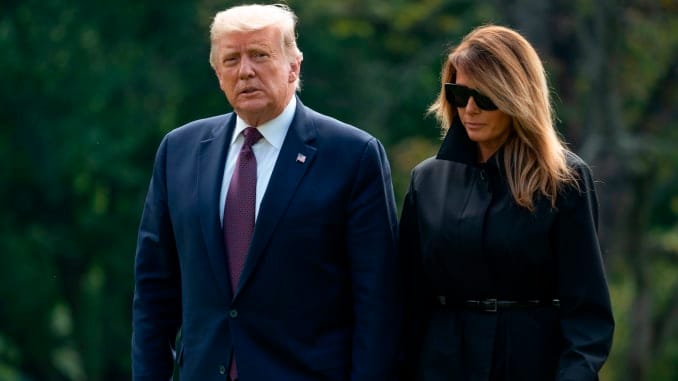 Trump, first lady test positive for Covid-19
The United States President, Donald Trump and his wife, Melania Trump, have been tested positive for Covid-19.
The announcement comes shortly after the president said he and the first lady were in the "quarantine process" following senior aide Hope Hicks' positive test.
This was announced via Twitter early Friday October 2, 2020.
"Tonight, @FLOTUS and I tested positive for COVID-19. We will begin our quarantine and recovery process immediately. We will get through this TOGETHER!" Trump, tweeted.
Trump's doctor, Sean Conley, said, "The President and First Lady are both well at this time, and they plan to remain at home within the White House during their convalescence."
Trump, who has been accused of downplaying the risk and severity of the coronavirus pandemic, even mocked Democratic nominee Joe Biden's regular use of masks during Tuesday's debate.
"The White House medical team and I will maintain a vigilant watch, and I appreciate the support provided by some of our country's greatest medical professionals and institutions," Conley said.
"Rest assured I expect the President to continue carrying out his duties without disruption while recovering, and I will keep you updated on any future developments," he added.
Melania Trump tweeted, "We are feeling good & I have postponed all upcoming engagements. Please be sure you are staying safe & we will all get through this together."
Hope Hicks, one of the president's closest senior advisers, tested positive for the virus Thursday, making her the highest-profile member of the administration to have contracted the virus who is in frequent contact with Trump and other top officials.