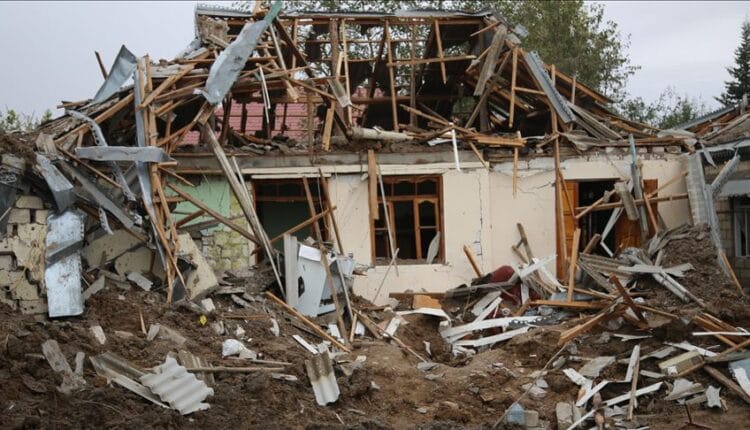 EU calls for negotiations on Nagorno-Karabakh dispute
The European Union has urged Armenia and Azerbaijan to engage in 'meaningful' negotiations to resolve the Nagorno-Karabakh conflict.
EU foreign policy chief Josep Borrell on Wednesday October 7, 2020, stated this during his speech at the European Parliament plenary session.
"Both sides need to engage in meaningful negotiations, which by the way had been not very much fruitful in the last 30 years, without preconditions under the OSCE Minsk Group Co-Chairs," he said.
Borrell said the EU's position is clear on Nagorno-Karabakh, which is "the fighting must stop,"
He urged both sides to start dialogue immediately.
"The war is not an alternative. We have to push both parts to start negotiating without preconditioning," he said.
The top EU diplomat explained that he recently spoke to foreign ministers of Azerbaijan and Armenia, as well as with his Turkish and Russian counterparts, emphasizing the importance of de-escalation.
Borrell who also warned against attacks on areas with civil population, said, "We have seen extremely worrying reports of a surge in attack on populated areas, which is taking a deadly toll on civilians."
He called on both sides to fulfill their international obligations to protect civilians.