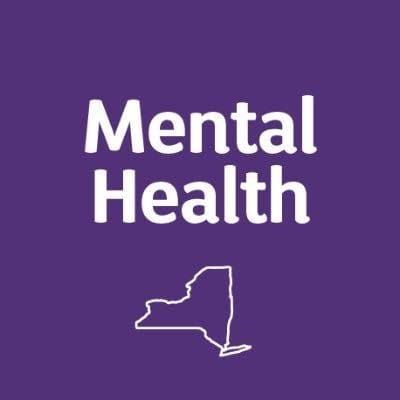 NYC lauds CARES for improving mental health outcomes for high schoolers
New York State has lauded Comprehensive Adolescent Rehabilitation and Education Service.
The organization which provides mental health care for high schoolers received the 2020 'What's Great in our State' Community Organization award.
While disclosing this on on Thursday October, 2020, New York State Office of Mental Health Commissioner, Dr. Ann Sullivan, explained that
CARES treats adolescents and young adults between ages 14 and 21 from across five boroughs – with complex profiles of mental health, substance use, and education problems.
According to Sullivan, the program integrates intensive mental health treatment and substance use treatment with a full-time, diploma-granting high school education through the New York City Department of Education's ReStart Academy (District 79).
CARES addresses the mental health disparities among racial and ethnic minority youth. The program incorporates the student's whole family into treatment planning and shared decision-making. Its approach is culturally sensitive, honors family traditions, and is linguistically responsive.
"The CARES program at Mount Sinai Morningside Hospital shows us 'What's Great in Our State' by combining behavioral health and academic programming to support at-risk students through their high school education," said Sullivan in a statement.
"This innovative approach has had tremendous success by giving students a safe, respectful and therapeutic school environment.
"We thank CARES and all our honorees for their hard work and commitment to children's mental health," he added.
CARES was presented with the award at the annual 'What's Great in our State 2020' event on October 15th held virtually via WebEx.
The celebration recognizes the individuals and programs that are successfully advancing the cause of children's mental health in New York State.
"We are so pleased and grateful to have received this important honor. The Mount Sinai Division of Child and Adolescent Psychiatry spans four hospital campuses across New York City and CARES is truly a jewel among our programs," says nominator Dr. Alex Kolevzon, from the Icahn School of Medicine at Mount Sinai Health System.
"We are especially proud of how CARES has addressed the challenges due to COVID-19 and the critical support it's providing to New York City's most vulnerable teens.
"Their commitment to outstanding clinical care, training and education for the next generation of mental health clinicians, and research make CARES a truly unique clinical and academic program that serves as a national model for mental health and substance use treatment in adolescent," he added.
The 'What's Great in Our State' event was first launched in 2010 and is typically held during Children's Mental Health Awareness Week, a national movement that raises awareness about the importance of children's mental health.
Due to the COVID-19 pandemic, the event was postponed and reorganized as a virtual celebration.
The event is sponsored by six New York State agencies and several children's mental health advocacy organizations.