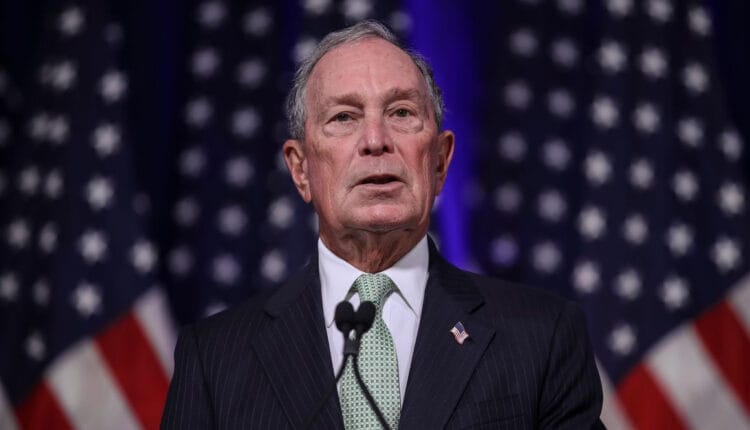 Bloomberg for Purpose, an online political platform with over 50 thousand American voters, has been turned to a political party called United American Centrists (UAC), following Bloomberg socio-political philosophy as guiding principles.
This was disclosed in a press release sent to New York Parrot by Shiekh Musa Drammeh, the group initiator and a die-hard supporter of Michael Bloomberg.
The press release reads: "It's our honor and privilege to be with you all in the last 11 months. We've done a hell of a good job in promoting democracy and our way of life to the best of our ability using our collective talents and patriotism from this group.
"The admins and moderators who have been working on keeping this group alive, post-elections, have decided to turn it into a centrist political party in line with Michael Bloomberg's political positions. We welcome your inputs, views, suggestions and critics.
"We're in a period of formulating the bylaws, the platform and operation's manual. We need to design a logo, build the website, create flyers and establish state chapters. We solicit volunteer creative talents, legal experts, accountants, political strategists, and chapter leaders from all members."
On behalf of the administrators and moderators of the group, Sheikh Musa Drammeh announced, "Following is the preliminary information about the party, Bloomberg For President, which became Bloomberg For Purpose is now transitioning into a home for political centrists. This new party is dedicated to Mayor Michael R. Bloomberg's centrist's political positions and his dedication to our patriotic common ground. The new political party is called United American Centrists (UAC) and shall be officially launched on Tuesday, November 10, 2020.
In an exclusive interview with Shemtov Joseph, a Miami–based voter and one of the most active administrators of the groups, it was disclosed that various data shows that unregistered American centrists are far more than the existing Democratic and Republican extremists.
"We are witnessing a political reality with 30% 30% 40% – 25% hard core republicans, 25% hard core democrats and 50% who are gravitating to the middle left or middle right.  Yet the narrative often heard is that of those 25% on each side respectively while that of the 50% is diminished, It is my view that this election cycle will result in significant gains to democrats continuing the trend to extreme and creating a greater probability for the pendulum to swing back to republicans in following elections," Joseph said.
"I see daily evidence of narrative in which republicans and democrats speak of the other side in terms that are comparable to those of speaking of our country worst enemies, and even worse, while on the world stage we speak language of peace on the domestic stage it is often the language of war that dominates.  Beyond any issues of policy we need to return to common ground this is where i see the UAC as a tool to organize the often silent center and create an essential force to strengthen our democracy and improve our government.
"Voters often find their voice unheard and make a choice in voting against something rather than for something, this extremes and on-going frustrations lead to erosion of civility and health of our democracy.  It is my belief that healthy democracy is based on inclusion of as many voices as possible resulting in compromises rather than pursuit of pure ideology," he added.
A moderator of the group who lives in Sandy Hook, CT, Joe Nicolleti, disclosed that he had tasted both the Democrat and Republican lifestyle and had realized that neither of them was suitable for him as a humans with fairness heart and soul.
"In my life I've been both a Republican and a Democrat. I agree and disagree with both parties depending upon the issue. In my opinion, we are a nation of centrists. Unfortunately, I don't think either the Republican or Democratic party appeals to centrists. My hope is that UAC can be a place for centrists and can help get us to a place where we are all more civil and non-partisan," Said Joe Nicolleti.
Another key figure in the group, Chris Weir, added, "I have been NPA for 15 years. Before that I was a lifelong Democrat. At some point I realized that both parties are about power and not service. I believe strongly in term limits for congress and that both parties are controlled by the extremes of both parties. Centrist usually decide POTUS elections. But are not getting the representation they deserve."