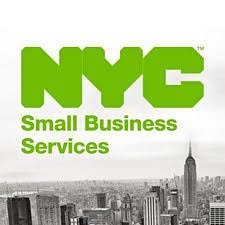 DSBS invests $4 million in multi-year grants to support NYC
The New York Department of Small Business Services Commissioner, Jonnel Doris, has announced that the City of New York is investing over $4 million in multi-year grants through Avenue NYC and Neighborhood 360°, as part of the City's focus on Race, Equity, and Inclusion (REI).
The announcement on Wednesday November 4, 2020, reiterates New York City's efforts, laid out in the Mayor's recovery agenda, to make New York the fairest city in America.
It adds that it will center services in neighborhoods that have carried the heaviest burden of economic and health inequities.
"COVID-19 has had devastating effects on our Black, Asian, and Latinx communities and it is important we deliver the resources they need to recover," said Doris.
"These initiatives will help revitalize our commercial corridors and bring them back stronger than ever," he added.
According to Doris, the funds, distributed through the Avenue NYC and Neighborhood 360° grants will be used to develop and staff revitalization projects that address community-identified needs.
He stressed that $840,000 in Avenue NYC grant awards will be awarded to the Bridge Street Development Corporation, Morris Park Business Improvement District, and Woodhaven Business Improvement District through 2023.
"The Alliance for Coney Island, Brownsville Community Justice Center/Center for Court Innovation, Council of the People Organization, Flatbush Development Corporation, Mosholu Preservation Corporation, Pitkin Avenue Business Improvement District, and Queens Economic Development Corporation will be awarded $3.3 million over 3 years in Neighborhood 360° grants," he said.
"Bridge Street Development Corporation is pleased and honored to receive this critically important and timely grant award from the NYC Department of Small Business Services," said Gregory Anderson, President and CEO of the Bridge Street Development Corporation.
"This award will enable Bridge Street to help sustain and revitalize small businesses in Bedford Stuyvesant and expand upon our community development and economic empowerment activities," he added.
"We are energized, proud and grateful to receive the NYC SBS Avenue NYC award for conducting a Commercial District Needs Assessment, gathering structured, community-informed insights into the Morris Park BID district needs," said Camelia Tepelus, Executive Director of the Morris Park Business Improvement District.
"This multi-year investment will help strengthen the Morris Park historic resilience, inform future strategic decisions and solidify sustainability of our corridor, enhancing the Morris Park neighborhood and the Bronx," he added.
"The Woodhaven BID is thrilled to have been selected as one of the grantees of Avenue NYC. This program will give our community a vital extra capacity to navigate the challenging environment our small businesses are experiencing and to generate positive solutions," said Raquel Olivares, Executive Director of the Woodhaven Business Improvement District.
"We are looking forward to partnering and working with NYC Small Business Services to make a significant lasting difference in Woodhaven, Queens."
Avenue NYC program is a competitive grant program that funds and builds the capacity of CBDOs including business improvement districts (BIDs), local development corporations, merchants associations and others operating in low- to moderate-income neighborhoods to execute commercial revitalization projects.
Avenue NYC grant awards allow these organizations to hire a full-time program manager, and enable them to conduct an in-depth district needs assessment and execute commercial revitalization programming and services in their neighborhoods.
Avenue NYC is funded through the U.S. Department of Housing and Urban Development's Community Development Block Grant (CDBG) Program.