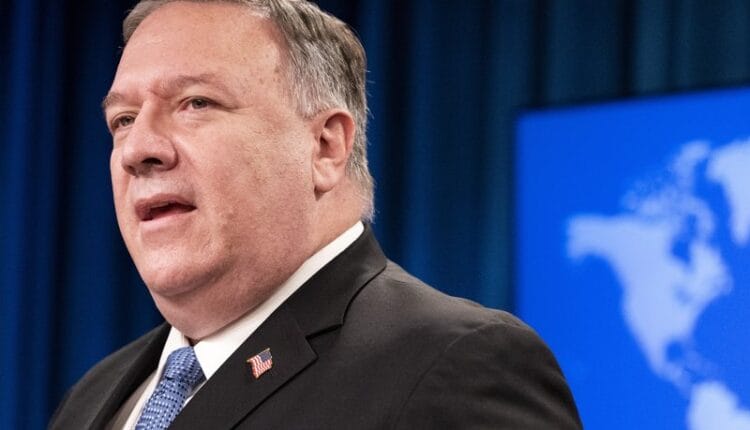 Facebookers lash Pompeo over post on religious freedom
Some facebookers have lashed the United States Secretary of State, Michael Pompeo over his over post, bragging that Trump administration defends religious freedom.
Pompeo wrote on his Facebook page on Monday November 16, 2020, that if Donald Trump does not "defend religious freedom, no one else will"
Facebookers who commented in reaction to the post, lashed Pompeo, stressing that the Trump administration is the worst, regarding promotion of religious freedom.
While commenting about the post, a Facebooker, Kathy Slacas, expressed delight that Donald Trump administration is ending very soon.
"I'm so glad you're going to be gone. You are so unlikable and have done much damage to our country," Slacas wrote.
According to Rick Drywayy, the Secretary of State who has failed to defend democracy can never guarantee religious freedom.
"This Secretary of State won't even defend democracy in the United States and now he's pushing for theocracy?
"This disgrace needs to be removed from office immediately," Drywayy said in his comment.
Bruce Clark, another Facebooker, explained that "Religious freedom means Article VI of the US Constitution (there shall be no religious Test ever required for any office under the United States) and the 1st Amendment."
He added that "Trump takes neither of these seriously, and indeed, there's no worse a scoundrel than one who'd teargas a group of peaceful protestors for a photo op in front of a church he never attends, holding up a Bible he never reads. Shame on you, Pompeo!"
Negative reactions trailed Pompeo's post as it was obvious that Trump and many of his supporters are religious bigots.