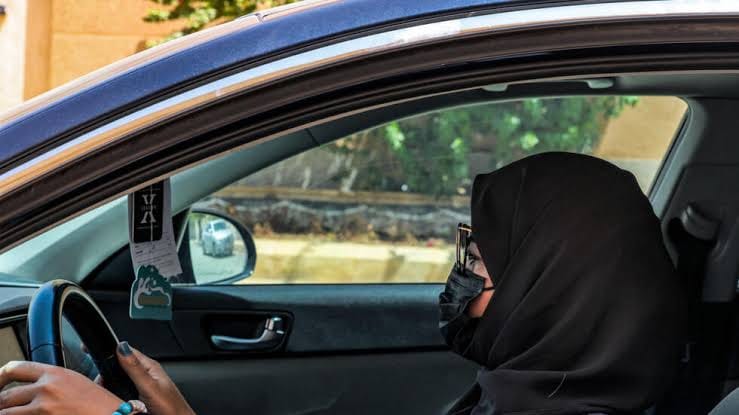 After five years of driving, roadblocks remain for Saudi women
It has been five years since Jawhara al-Wabili became one of Saudi Arabia's first women drivers — a reform she saw as revolutionary, even as some activists dismissed it as window-dressing.
"I drove as soon as it was authorized," the 55-year-old from the central city of Buraidah proudly told AFP, recalling a milestone that drew global attention to sweeping social changes fast-tracked by Crown Prince Mohammed bin Salman, the conservative kingdom's de facto ruler.
Wabili has gone on to give free driving lessons to other women, sharing a skill she views as essential in a country sorely lacking in public transportation.
It is just one example, she says, of how women's rights have blossomed in recent years, allowing them to become ambassadors, bank directors, university administrators and even astronauts. Saudi scientist Rayyanah Barnawi took part in a mission to the International Space Station just this past May.
The changes can also be felt in daily life, especially now that the religious police have been sidelined and rules requiring gender segregation in public and the wearing of abaya robes have been scrapped.
But some human rights campaigners cast doubt on how deep the reforms actually run, stressing that women have been ensnared by a broader campaign of arrests targeting government critics.
Their ranks include some of the very women who led the campaign for driving licences.
"We have more and more women in prisons, either for not wearing abaya or, you know, for dancing in public or for tweeting their opinions, whatever the subject, even on unemployment," said Lina al-Hathloul, head of monitoring and communication for the rights group ALQST.
"We're really in a state of constant fear of people not knowing really what is happening, or whether they're allowed to do something or not."
Saudi officials, unsurprisingly, try to keep the spotlight on the progress women have made, seeking to recast their long-closed-off country, known primarily for being the world's biggest crude exporter, as open for business and tourists.
At events like the World Economic Forum in Davos, they tout the fact that the proportion of Saudi women in the workforce has more than doubled since 2016, from 17 percent to 37 percent.
"After the driving decision, we saw that all policies that followed have challenged the traditional role of women in the Saudi society, which gave her only one role to play — raising children," said Najah Alotaibi, a Saudi analyst based in London.
The new reality strikes visitors from the moment they get off the plane and, in many cases, have their passports stamped by smiling, English-speaking female customs agents.
As they move around the country, they encounter women driving for Uber, working as mechanics and even conducting a high-speed train that ferries pilgrims to Mecca, the holiest city in Islam.
'Discriminatory provisions' –
What goes on in their own homes, however, can be another matter.
"All of these reforms are legal changes — they are reforms in writing, but that doesn't automatically mean they are reforms in practice," said Sussan Saikali of the Arab Gulf States Institute in Washington.
A long-awaited personal status law that took effect last year, billed by Riyadh as "progressive", has been criticized for containing what Human Rights Watch described as "discriminatory provisions against women concerning marriage, divorce, and decisions about their children".
Saudi activist Hala al-Dosari, based in the United States, points out that in conservative families, women continue to be at the mercy of their male guardians.
Some women are "under the illusion that because of the opening of public spaces, because of the ease of restrictions on women's dress code and gender mixing, they can now navigate those spaces more freely," she said.
But many remain "victims of either state oppression or their own families".
Dangers persist for those who speak out.
Saudi prosecutors recently accused women's rights activist Manahel al-Otaibi of launching a "propaganda campaign", citing social media posts in which she challenged the guardianship laws and what she described as continued forced wearing of the abaya.
Otaibi was referred to the Specialised Criminal Court, which tries terrorism cases and last year sentenced Leeds University PhD student Salma Al-Shehab to 34 years' in jail for tweets critical of the government.
Activists believe Saudi authorities are focused primarily on improving their image, and that's why the criticism rankles them, Saikali said.
"Unfortunately, arresting people for speaking out doesn't exactly help their image either."
©️ Agence France-Presse