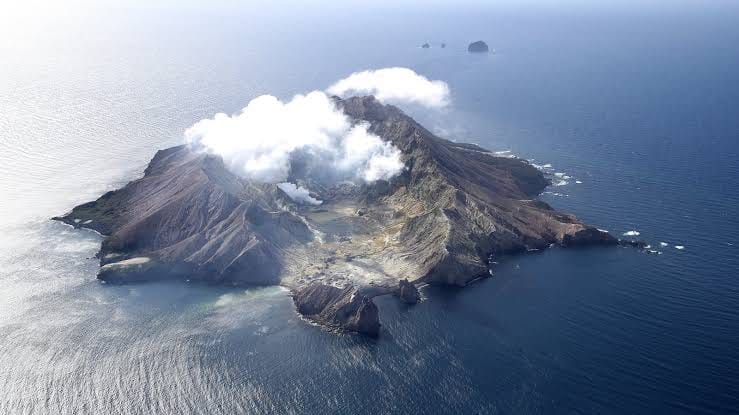 Trial opens over 2019 New Zealand volcano disaster
A trial opened Tuesday over New Zealand's 2019 White Island volcanic eruption, a "massive explosion" that engulfed tourists and killed 22 people while leaving others with terrible burns.
Around 50 people, mostly tourists from Australia, were on White Island — also known as Whakaari — in December 2019 when a deadly column of burning ash and steam blasted from a volcanic vent.
The eruption off the coast of the country's North Island claimed 22 lives and left dozens more with horrific injuries, prompting a massive medical operation that saw victims treated in burns units across New Zealand and Australia.
"This volcano eruption involved a massive explosion," prosecution barrister Kristy McDonald told Auckland District Court.
It resulted in a flow of "burning hot ash, scalding hot sea, poisonous volcanic ashes and rocks projected across the crater floor," she added.
"The pyroclastic current engulfed all those who were on the volcano with estimates of speeds of approximately 60 kilometers per hour."
Six parties, including two tour companies and the island's owners Whakaari Management Limited, have been charged with breaching health and safety regulations in the lead-up to the disaster. They deny wrongdoing.
McDonald said the family owners of the island were making around NZ$1 million (US$620,000) a year before disaster struck.
"They profited from every single tourist taken to Whakaari," she told the court.
But the island's management failed to make adequate risk assessments, provide personal protective equipment or ensure evacuation routes, she said.
"The end result was that tourists and workers went to the crater of an active volcano without being properly advised of the risks," McDonald added.
Video footage played in court showed people trying to flee a massive, expanding cloud of volcanic ash, which quickly engulfed them.
In one clip, a guide spotted the billowing eruption and shouted at tourists to "move, quick" back to their boat. Some stumbled in their desperation to flee.
The charges do not carry the threat of jail time, but parties found guilty could face fines of up to NZ$1.5 million.
The trial is expected to last several weeks.
Another six companies have already pleaded guilty to health and safety charges, including three helicopter tour operators that entered 11th-hour pleas on Friday.
Among those to previously plead guilty were White Island Tours, which ferried 21 of those killed — 19 tourists and two staff — to the volcanic site by boat.
Volcanic Air Safaris, which flew in one tourist who died on the island, has also pleaded guilty.
In May last year, a judge cleared New Zealand's emergency management agency of health and safety breaches.
Since the eruption, no boat or aircraft tours have been allowed to land on the island.
©️ Agence France-Presse