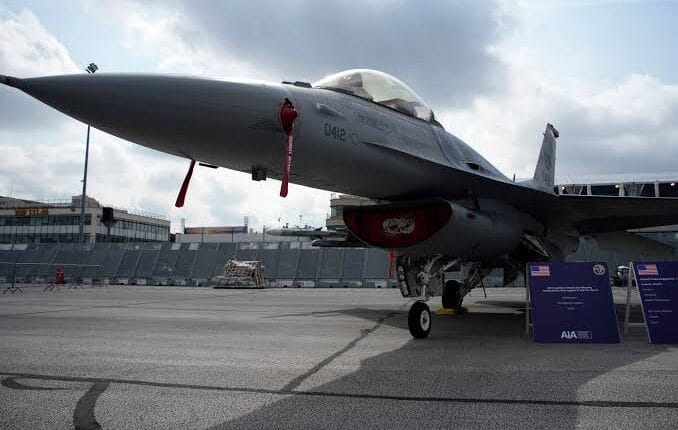 US deploys F-16 fighter jets to gulf amid heightened Iran shipping tensions
In response to escalating tensions surrounding Iran's attempts to seize oil tankers near the strategic Strait of Hormuz, the United States has decided to bolster its military presence in the region. According to a senior US defense official speaking on condition of anonymity, additional F-16 fighter jets will be sent to the Gulf region this weekend to reinforce the A-10 attack aircraft that have been conducting patrols for over a week.
The move to increase military assets follows recent incidents in which Iran sought to take control of two oil tankers in the vicinity of the strait, as reported by the Associated Press (AP) news agency. The unnamed defense official revealed that the deployment of F-16s aims to provide air cover for ships navigating through the waterway and enhance the US military's visibility in the area, serving as a deterrent against Iranian aggression.
The US Navy disclosed that Iranian naval vessels retreated in two separate instances when the guided-missile destroyer USS McFaul arrived on the scene.
In addition to addressing the tensions in the Gulf, the defense official informed reporters that the US is actively considering various military options to counter the increasing Russian aggression observed in the skies above Syria. While specific details regarding these options were not disclosed, the official emphasized that the US remains resolute in refusing to cede any territory and will continue conducting operations against ISIS fighters in western Syria.
The official attributed the heightened Russian military activity in Syria, which has intensified since March, to a growing alignment and coordination between Moscow, Tehran, and the Syrian government. This cooperation appears to be a concerted effort to exert pressure on the US to withdraw from Syria.
The most recent incident occurred on Friday morning when a Russian aircraft repeatedly flew over the al-Tanf garrison in eastern Syria. The garrison is home to US forces responsible for training Syrian allies and monitoring ISIS activities. The defense official revealed that the Russian An-30 aircraft was conducting intelligence-gathering operations near the base. Despite the provocation, the US did not deploy fighter aircraft in response and refrained from direct engagement with the Russian flight.
Currently, there are approximately 900 US forces stationed in Syria, with additional personnel rotating in and out of the country to carry out missions aimed at combating ISIS.