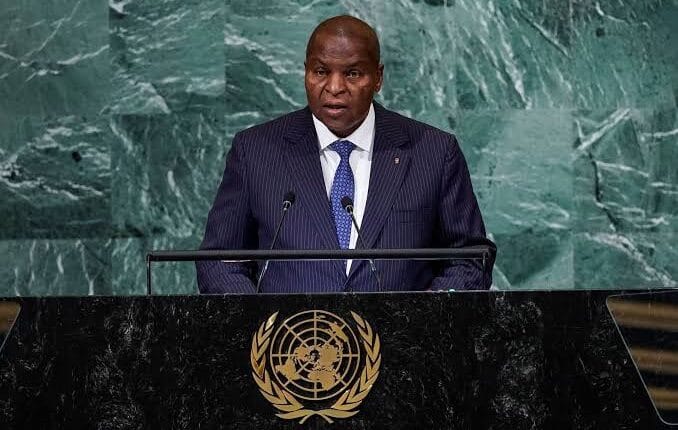 Central African Republic holds controversial referendum amid president's bid for extended rule
The Central African Republic (CAR) is preparing for a highly contested constitutional referendum set to take place on Sunday. The referendum could potentially allow President Faustin-Archange Touadera to extend his rule beyond the existing two-term limit, raising concerns among opposition parties, which have called for a boycott of the vote.
President Touadera, who was first elected in 2016 and re-elected in a polarizing election four years later, seeks the opportunity to run for a third term in 2025. The proposed constitutional changes would not only enable an extension of the presidential term from five to seven years but also introduce the position of vice president, to be appointed by the president. Furthermore, the changes would grant the president the authority to appoint additional judges to the Supreme Court.
Critics, including Enrica Picco, Crisis Group's expert for CAR, view the referendum as a move to consolidate the president's grip on power, likening it to an institutionalization of authoritarianism in the country. The idea of revising the constitution was initially proposed during a public dialogue aimed at reconciling the nation after a decade of conflict and instability.
However, critics argue that the amendments were rushed without allowing adequate public scrutiny, as the draft was made public only 20 days before the vote, leaving limited time for open debate. Human Rights Watch reported that the government stifled opposition voices and prevented a fair discussion on the proposed changes, with opposition parties and civil society groups facing crackdowns while the president's supporters were allowed to hold rallies with security protection.
The CAR, a country with abundant gold and diamond resources and a population of 5.5 million, has faced ongoing struggles for stability since gaining independence from France in 1960. The situation worsened in 2013 after then-President Francois Bozize was overthrown by a rebel alliance, leading to widespread violence and revenge attacks.
In 2018, President Touadera enlisted the help of mercenaries from the Russian Wagner Group to combat the violence and regain control of urban areas. Since then, the ties between CAR and Russia have strengthened, with Russia securing contracts to exploit the country's vast mineral resources. Despite accusations of human rights abuses against the Wagner Group, the CAR government has expressed gratitude to Russia for assisting in countering foreign influence and preventing a civil war.
As the country awaits the referendum, concerns over its potential impact on the nation's political landscape and stability remain, with opposition parties and human rights groups closely monitoring the developments.