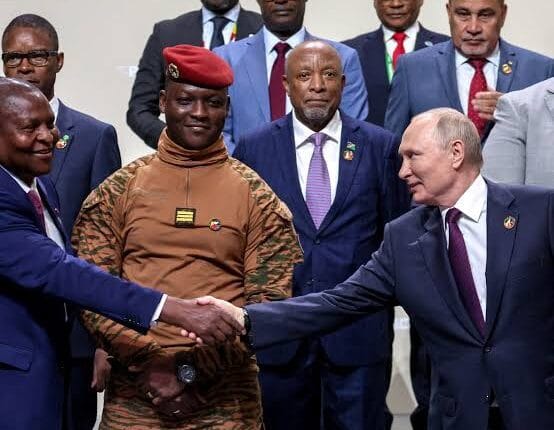 Putin promises grains, debt write-off as Russia seeks Africa allies
Russian President Vladimir Putin and African leaders have reached significant agreements aimed at strengthening their ties and promoting a multipolar world order. The two-day summit, attended by representatives from 49 countries, including 17 heads of state, saw Russia offering debt write-offs and free grain to six African nations as a gesture of goodwill.
During the summit, President Putin emphasized Russia's growing attention to Africa and assured the attending leaders of his country's commitment to providing grain supplies to Africa, even after Russia withdrew from a Black Sea grain agreement. He also highlighted the joint determination to counter neocolonialism and resist illegitimate sanctions while opposing international confrontation on the African continent.
The summit's joint declaration called for the establishment of a more just, balanced, and stable multipolar world order, reflecting Russia's new initiative towards Africa. In this ambitious plan, Russia intends to increase its investments on the continent, build plants and factories, and expand diplomatic missions. President Putin's vision is to gain Africa allies and strengthen Russia's position as a major player in the region.
Furthermore, the African leaders pressed President Putin to support their peace plan to end the Ukraine conflict. They voiced concerns about the war's consequences, especially the impact on rising food prices. Despite not directly criticizing Russia, the leaders urged for justice and reason to prevail, calling for an immediate end to disruptions in energy and grain supplies.
The summit also saw expressions of gratitude from African leaders who appreciated Russia's support during their countries' liberation struggles in the 20th century. The final declaration included promises of assistance from Russia in seeking compensation for colonial rule damages and recovering plundered cultural treasures.
Overall, the summit marked a significant step in strengthening Russia's ties with Africa, with both parties looking to foster economic and diplomatic cooperation to address global challenges and promote a multipolar world order.