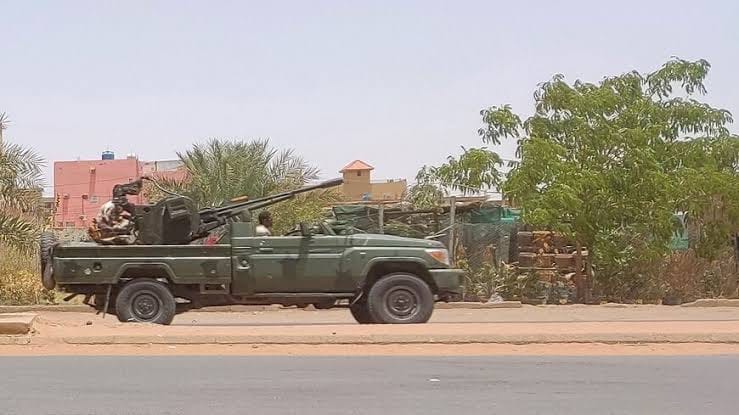 Grave fears for missing women, girls in war-torn Sudan
Desperate to check on her elderly mother amid the chaos of Sudan's war, Amal Hassan left her family home in the capital Khartoum on May 30.
She has yet to return.
Her husband and three children in Omdurman — part of greater Khartoum — are among the hundreds of Sudanese families desperate for news of loved ones who have disappeared.
At least 3,900 people have been killed since war broke out in mid-April between the army and the paramilitary Rapid Support Forces (RSF).
Hundreds more have simply vanished, leaving their families anxiously guessing whether they have died in the fighting or been abducted by combatants.
Many anxious families have turned to social media, desperate for news of missing relatives, in many cases girls and women, in the war that has seen repeated reports of sexual violence.
The online support project Mafqoud (Missing) lists the names of the disappeared together with their photos and a family member's phone number.
Just one of the many listed is Saba Baloula Mokhtar, a 17-year-old girl who was last seen in Omdurman on May 18.
Human rights groups and Sudan-based activists say many have been taken by the RSF.
One woman who made it back to her family in north Khartoum, Heba Ebeid, said paramilitaries held her for three months, forcing her and other women and girls to cook for them.
Some of the missing are feared to have died in gun battles, artillery and air strikes in the war between army chief Abdel Fattah al-Burhan and RSF commander Mohamed Hamdan Daglo.
Others have been kidnapped, sometimes for ransom of up to 30 million Sudanese pounds (around $54,545), according to a report by the Strategic Initiative for Women in the Horn of Africa (SIHA).
A relatively lucky few have been freed, sometimes left by the side of the road after days, weeks or months of captivity.
The Sudanese Association for Victims of Forced Disappearance said it had filed "reports of 430 disappearances during the war".
It has given the names of missing men, women and children to police stations in Wad Madani, a town 200 kilometres (125 miles) south of Khartoum where many of the displaced have fled.
"According to survivors, these abductions are the work of the RSF," Othman al-Basri, a lawyer with the association, told AFP.
SIHA has also collected testimonies from women who say they were kidnapped by paramilitaries and forced to cook for them or wash their clothes.
"We have so far counted 31 missing women and girls," the group told AFP in a written statement.
"But we think the real number is much, much higher. Families avoid reporting cases of missing women, for fear of stigma."
In the back of everyone's mind is the same fear: that the disappeared have been subjected to the sexual violence that has been rampant in both the current and past Sudanese conflicts.
Since April 15, the governmental Combatting Violence against Women and Children Unit has recorded 108 sexual assaults in Khartoum and the western region of Darfur.
The unit stresses that the true number, like overall casualty figures, may be far higher, as their count includes only those who have received treatment and chosen to report the assaults.
Many more are thought to be suffering at home in silence.
Most Sudanese hospitals are out of service, and police have mostly disappeared from the streets as their stations have been attacked and looted by the RSF.
Families have turned to resistance committees, the neighborhood groups that used to organize pro-democracy demonstrations and which now provide assistance.
Sometimes they help dig out survivors from the rubble of bombed buildings, at other times activists have stood up to RSF fighters who have been accused of terrorizing neighborhoods and looting property.
On July 3, civilians successfully stopped two young women from being abducted by RSF fighters, the al-Halfaya committee in Khartoum said.
In other cases, relatives and neighbors secured the release of four girls abducted in three separate incidents, the committee said.
Far from the capital, women and girls have also been reported missing in Darfur and the states of Sennar and White Nile.
"My daughter Najwa Mohammed Adam is 16 years old — we haven't heard from her in 45 days," said Halima Haroun, speaking to AFP from Chad after fleeing the West Darfur capital of El Geneina.
"We don't know anything about her, if she's dead or alive."
A paramilitary source, speaking on condition of anonymity, denied accusations of abductions, saying "the RSF is not holding anyone".
The source added that the RSF "is only holding one person, and that is because he is accused of a crime".
©️ Agence France-Presse