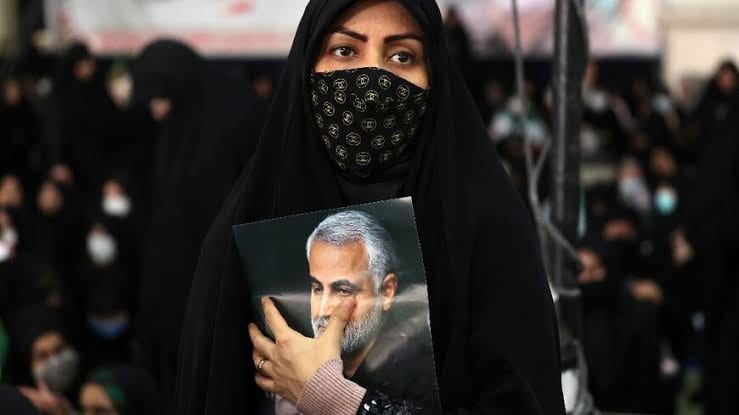 US-Iran ties since Trump quit nuclear deal
Following are key dates in the storied relationship between the United States and its arch-rival Iran since Washington pulled out of a landmark nuclear pact with Tehran in 2018.
2018: nuclear deal walkout –
After years of mounting concern over Iran's nuclear enrichment program, world powers reach a deal with Tehran on sanctions relief in exchange for guarantees it will not build an atomic bomb.
Three years later, then president Donald Trump pulls the United States out of the deal and reapplies the financial pain.
In April 2019, Washington designates Iran's elite military force, the Islamic Revolutionary Guard Corps, a terrorist organization.
Tehran, meanwhile, begins rolling back some of the commitments it made under the nuclear deal on uranium enrichment.
In, 2019 tension mounts after attacks on oil tankers in the Gulf and on oil facilities in Saudi Arabia, for which the United States blames Iran.
In June Trump authorizes — and then calls off at the last moment — a military strike after Iran shoots down an American drone.
In December, protesters storm the American embassy in Baghdad following deadly US air strikes on Iran-backed militiamen in Iraq and Syria.
On January 3, 2020, a US drone strike on Baghdad's international airport kills top Iranian general Qasem Soleimani and a pro-Iran Iraqi commander.
Tensions remain high throughout Trump's presidency, which ends in January 2021.
2022: nuclear deal 'dead' –
In April 2021 talks aimed at saving the international nuclear deal with Iran begin in Vienna.
The United States is indirectly invited for the first time since Joe Biden, a Democrat, was elected president.
The European Union, which is coordinating the talks, submits a compromise text in August 2022 but the negotiations fail.
At a campaign rally in November 2022, Biden says the deal is "dead" in all but name.
September 2023: prisoner swap –
The two adversaries make more progress in talks over a prisoner swap, reaching an accord in August to release five Americans for five Iranians plus the unblocking of $6 billion in frozen Iranian assets.
It is the first deal with Iran's clerical leadership that Biden has reached in his two and a half years as president.
On September 18, five freed US detainees fly out of Tehran to Qatar and two of the five freed Iranian prisoners arrive in the Gulf state from the United States.
The timing of the exchange angers rights groups, coming two days after the first anniversary of the death in Iran of Mahsa Amini, a young Kurdish Iranian woman arrested for allegedly violating the country's strict headscarf law.
Despite the prisoner swap, Washington announces sanctions against dozens of Iranian officials and three media groups, as well as against Iran's intelligence ministry and former president Mahmoud Ahmadinejad.
"We will continue to impose costs on Iran for their provocative actions in the region," Biden says.
©️ Agence France-Presse